Tips For Building A Blogger Website – Many bloggers are trying to build a brand website, but they don't know where to start. I share some tips for your website with WordPress in this post.
I will share my tips in this post fur own blogger website. This is a guide on setting up and, in this post new blog that is both user-friendly and easy to navigate.
I've been blogging for over a decade and have built dozens of websites for my clients. I've always believed that a good website should reflect the person behind it, and that means making sure it looks nice, has helpful information, and loads fast.
There are lots of reasons why people decide to start their blog. Maybe they want to share their experience, offer tips, or showcase their skills. Or perhaps they're just getting started and want a place to build some content. Whatever the case, a good website is an important part of any blog's success.
I will show you how to build a blog using WordPress. If you're using another platform, there is still hope!
I am sharing some of the methods I used to build my site, and I am sure you will find them helpful when building your blog.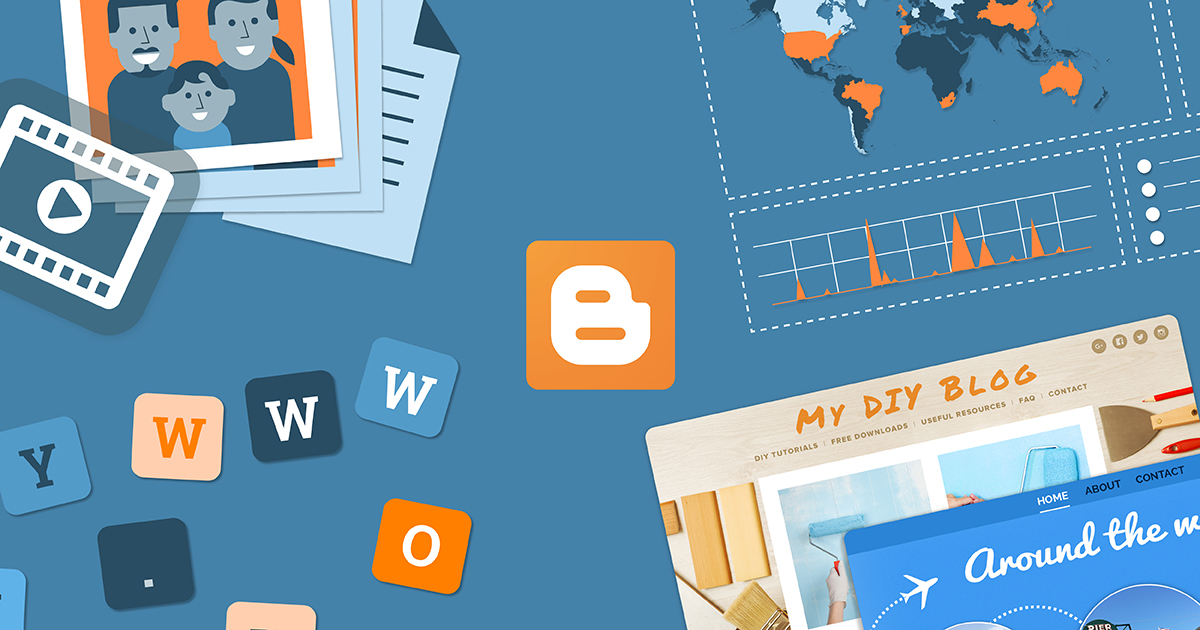 Choose A Blogging Platform
Choosing the right platform is a significant decision. There are many options out there. Some of them are free; others have monthly fees.
Each of these has pros and cons. The best way to determine which one is best for you is to look at what you want to achieve.
There is a ton of information out there about blogging. Some people swear by WordPress, while others swear by Tumblr. Some swear by Amazon, while others swear by Google. But, in my opinion, the two that stand out the most are WordPress and Tumblr.
When it comes to deciding which platform is right for you, the most significant consideration is ease-of-use. It's easy to get overwhelmed when you have too many options, but many platforms are simple enough for a beginner to get started in just minutes.
Here's a list of a few blogging platforms that are great for beginners:
Ease Of Use
WordPress
Excellent
Tumblr
WordPress has everything you need to get started. It's user-friendly and easy to customize, and it's the most popular blogging platform globally. There are millions of blogs built on WordPress.
And while there are other options, you don't need a lot of experience to get started. You can sign up for a free account on WordPress and start building a website.
Designing Your Blog
Blogging is a great way to build an audience, but it can take a long time to grow a large audience. That's why you should spend time on your design first.
It doesn't matter how many followers you have or how many people comment on your blog posts. If your site looks bad and is hard to navigate, nobody will stick around to read your content.
Don't just design your site by throwing up some text on a page. Think about how you're going to make it look and feel. Make it visually appealing. You can always tweak things later, but your first impression matters.
There are several reasons to start with the free plan. First, you'll be able to learn the ropes of blogging without spending a dime. Second, you'll be able to use the free plan to test out different ideas and see if you like them.
Finally, nothing is stopping you from upgrading later if you decide you want to make more money.
Creating Blog Content
It's a great way to increase the amount of traffic you get, but you need to be sure to write quality content—the most important thing to remember when writing blogs is that they should always be helpful.
Most people don't visit blogs looking for entertainment but rather for information. Therefore, it's important to essential mind when creating your content.
And once you start writing, you'll find it more accessible and easier to create fantastic posts. As long as you follow the steps outlined above, you should be fine.
The secret is to write your articles so that readers will love reading them. If you create an eCommerce blog, your products should be listed in the first paragraph. If you're writing about an inspirational topic, you can begin by telling the reader how you found the information.
Don't worry about having to write a lot of words. A good tip is to try writing a few paragraphs first. Once you're happy with what you've registered, you can edit it and cut out excess words.
Getting Traffic To Your Blog
This is the most important information in your blog and probably in your life! You must be putting effort into your writing. But don't just go with the flow. Take the time to research, analyze, and write about topics that people are genuinely interested in.
The traffic you get to your blog drives the money you make. If you can get a lot of traffic, you can easily earn a lot of money.
So how do you get traffic to your blog? It's not that hard. You can quickly generate thousands of visits per month to your blog using the right tools.
The best part is that you don't need to pay for advertising to get this traffic. It would be best if you also considered creating multiple streams of traffic. For example, if you're promoting an e-book, you can also include an informational blog on the same topic. This is called "free traffic".
Even the best websites struggle to get consistent traffic to their site. And with so many websites and blogs being created every minute, it's getting harder and harder to get traffic to yours.
So how do you get traffic to your blog? The best way is to find a way to get people to notice you. This means building a reputation and finding ways to stand out.
For example, if you write many articles about blogging, you may want to add a few things to your blog that other sites don't have.
These can include links to your social media profiles, a free guide, or even a giveaway.
Marketing With Blogging

The great thing about blogging is that it has become one of the most cost-effective ways to market your business.
But it doesn't have to be expensive to start making money. If you're willing to put in the time, you can make a living from your blog without spending a dime.
In fact, with some small investments, you can launch a blog and start making money right away.
There are tons of different ways to monetize your blog, but the most common ones include:
Affiliate Marketing – promoting other people's products in exchange for a commission
E-Commerce – selling your products online
Advertising – running ads on your site to earn a profit
Marketing with blogging is a proven method for generating sales and building your brand. It's a strategy that is gaining momentum, especially among digital marketers.
The great thing about blogging is that it can be done from anywhere, at any time. You don't even have to leave your house! So even if you are working a 9-5 job, you can still get started.
However, blogging is not a magic bullet. Like any marketing tactic, it takes Itctice to become a skilled marketer.
Frequently Asked Questions (FAQs)
 like any marketing tactic: Do you have any tips for building a blogger website?
A: My main tip is this: When someone wants to build a website for themselves, they should first research what it takes to start a blog and learn about SEO (Search Engine Optimization). Once you know how to build a blog, you can begin to understand the other aspects, including design.
Q: How would you define a "good" website?
A: A good website should be user-friendly and easily navigated. It should also be eye-catching and aesthetically pleasing.
Q: What's your favorite feature of a website?
A: I love having different sections and sub-sections on a website. I like that I can switch between different sections and have the same information but in another format. If I am interested in something, I can click to my area and read. It saves time, and I don't feel like I am missing out on anything.
Q: What advice would you give to someone who wants to make a website for themselves?
A: I would say to st with an essential website and add different features as you become more comfortable and skilled with HTML. Once you have mastered a few basic things, you can move on to a more complicated website.
Q: What do you like about blogging?
A: Blogging is a great way to share your thoughts and interests. Through blogging, I have met so many beautiful people worldwide.
Myths About Blogger Website

The best way to build an audience is to start by writing good content and then building relationships with other bloggers and readers.
The best part of blogging is that it gives me a place to write and express myself, and it allows me to reach an audience that I might not otherwise be able to get.
The worst part of blogging is spending hours putting together posts, and then nothing comes of it.
Professional web designers can help you design a visually appealing layout that makes your blog stand out from the crowd.
Setting up a domain name is very easy. You can buy a domain name from reputable web hosting services for $10 to $100 per year.
A few different types of wAt can be built, such as a personal site, an online business, a portfolio site, a community, a social network, etc. You may decide to use a blogging platform like WordPress or TypePad.
Conclusion
The good news is that creating a blogger website is easier than ever. And if you're starting, it's into building a blog that people will enjoy visiting.
That doesn't mean it's not going to, And if you're starting, it's pretty much free. Be heard, but it's a lot less daunting than it used to be.
I'm going to share with you everything I know about building a successful blog, and I'm going to explain why you should consider them.